Hidden treasures of the Piana Rotaliana Königsberg
The Giro del Vino 50, thanks to its easy accessibility and its circular route, allows a relaxed exploration of this wine-growing area with its various natural and cultural wonders and its numerous culinary and wine delicacies.
Below is a list of the main attractions in the region that you can easily reach by bike during your tour.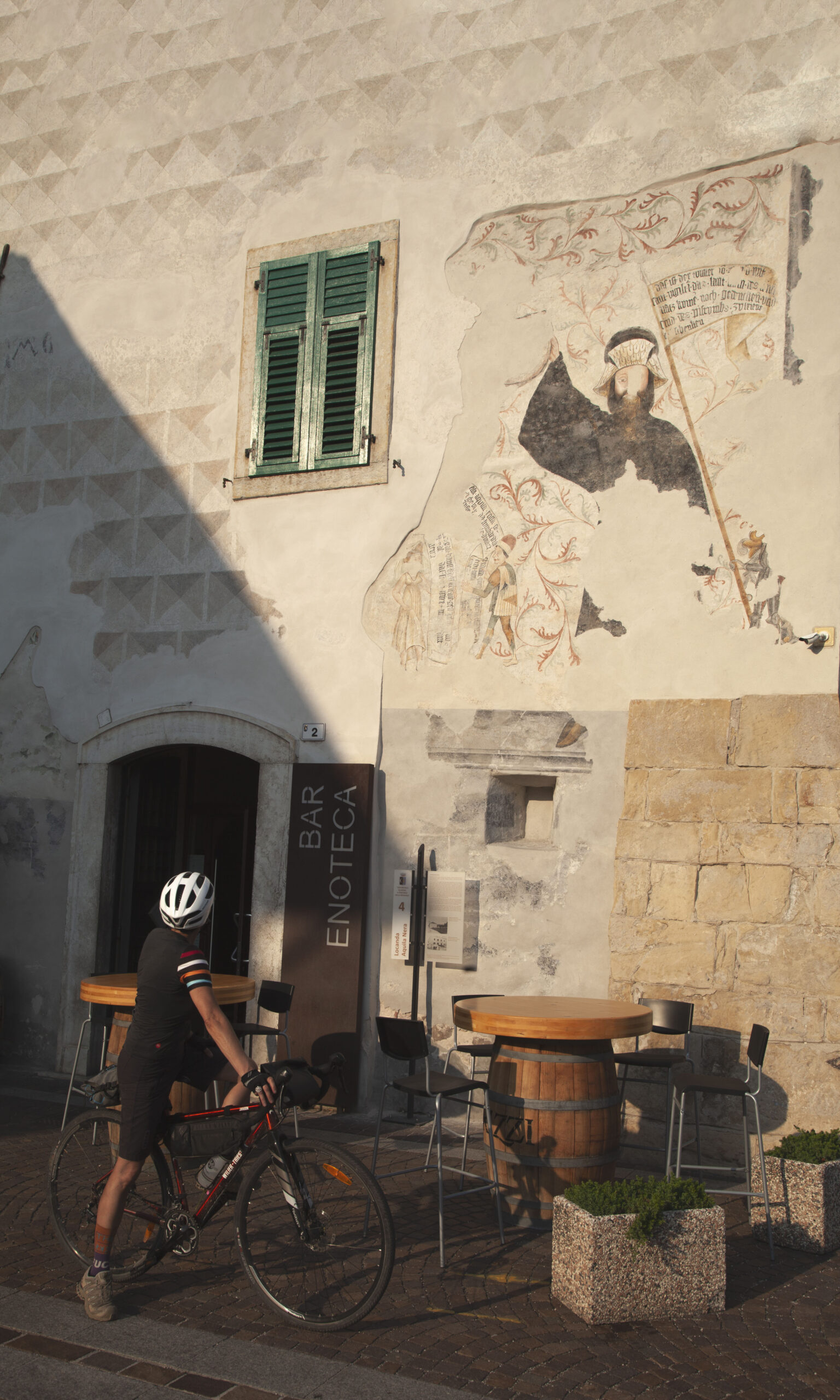 Wineries and distilleries
Wine and grappa are the true protagonists of the Piana Rotaliana Königsberg.
The very varied composition of the soils, due to the different altitudes and the different types of sediment, allows the cultivation of different grape varieties, among which two autochthonous varieties of the area stand out: the red grape Teroldego and the white grape Nosiola.
Thanks to these beneficial conditions, the inhabitants of the area have been growing grapes for thousands of years and have developed a profound knowledge and tradition in the production of excellent wines. In addition to Teroldego Rotaliano, the prince of Trentino wines, and the delicate Nosiola, the classic sparkling wine Trento Doc, one of the most popular and awarded sparkling wines in the world, is typical of this area.
The information panels along the circular route provide information about the grape varieties grown, the territory and the cultural treasures. You will also find a map of all the wine producers in the immediate area.
A stop at one of the more than 50 wineries along the route is a must! From family-run wineries to cooperative wineries, you can book a guided tour and a tasting of the best products of each winery.
If you are looking for a unique wine experience, we have just the right thing for you: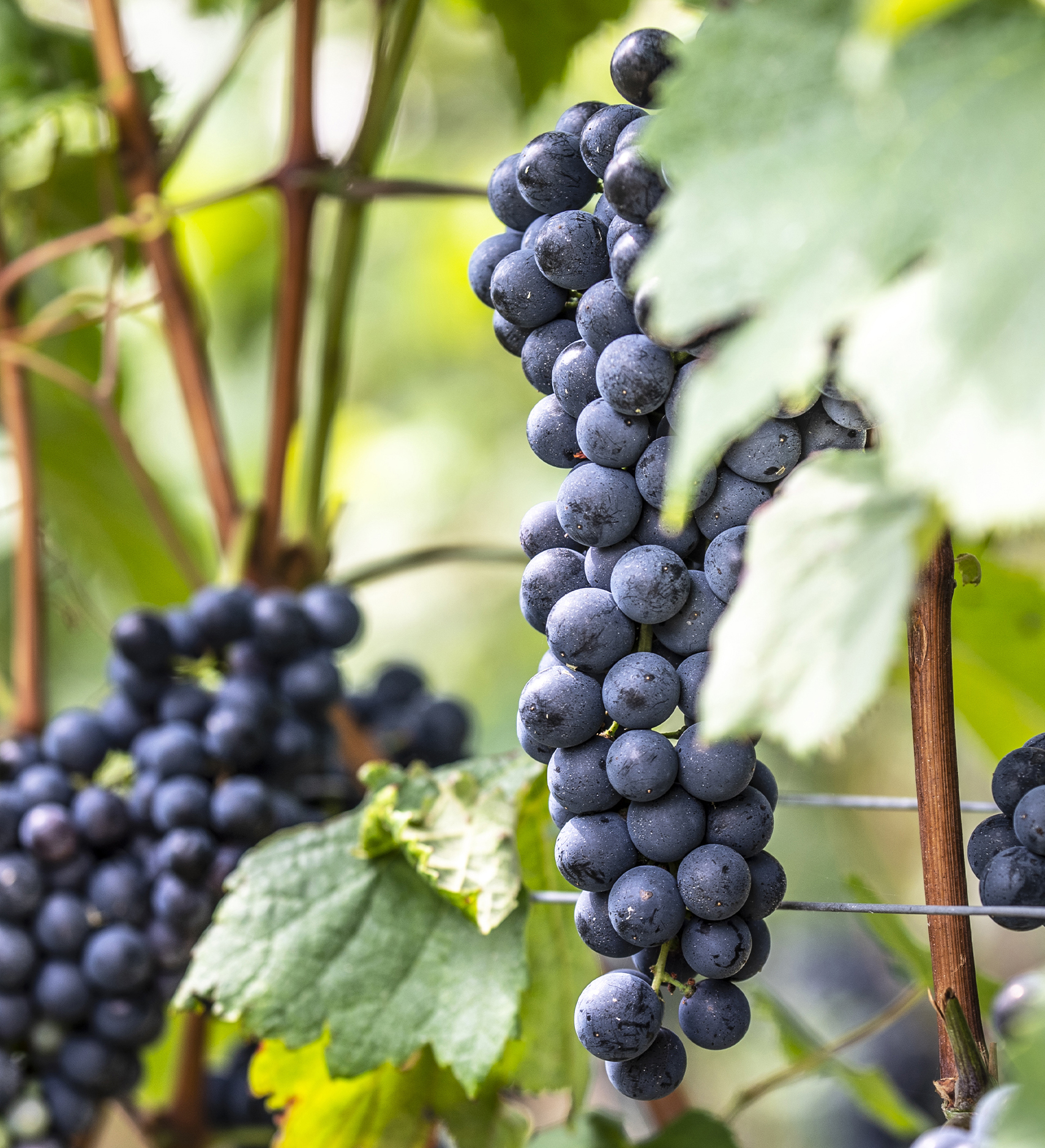 The diversity of landscapes in this area is truly remarkable. The combination of plains, hills, steep cliffs and plateaus gives the area a high biodiversity – constantly changing sights accompany you along the way.
This diversity makes for a wide range of outdoor activities: in addition to cycling, the area offers the possibility of hiking, via ferrata and fishing in the Adige River and the Noce and Avisio Rivers. Monte di Mezzocorona, on the other hand, is a small oasis of peace and tranquility, suitable for nature lovers and families.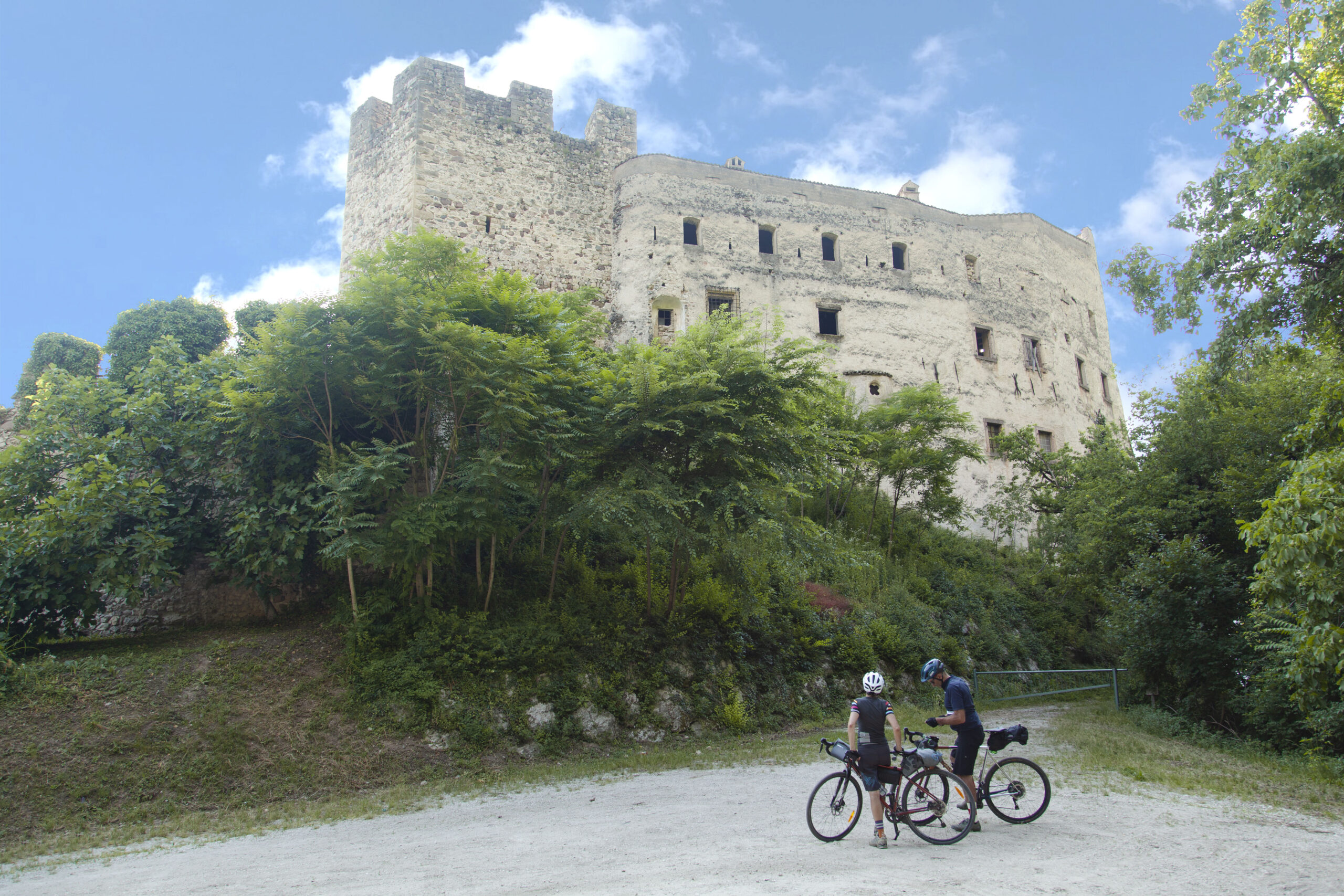 The cultural offer of the Piana Rotaliana Königsberg is as varied as it is surprising. In fact, there are many hidden gems here: the Museo degli Usi e Costumi della Gente Trentina (Museum of the Customs and Traditions of the Trentino People), the most important ethnographic museum in Trentino, a unique architectural example of a hanging garden of the Giardino dei Ciucioi (Garden of the Ciucioi), as well as ancient, Gothic and Baroque churches and numerous castles and palaces that can be admired along the way.