Exploring the 'vine-covered' heart of Trentino by bike

50 km of cycling pleasure in the kingdom of Trentino wine


The route of the Giro del Vino 50 leads you over 55 km and 600 meters of altitude from the flat Adige valley of the Piana Rotaliana to the gentle hills of the Königsberg and the Colline Avisiane.
On bike paths, little used side roads and country lanes you will pass authentic villages, refreshing watercourses, extensive vineyards and forests.

The unique scenery with wide valley and vertical rock faces offers an unforgettable experience.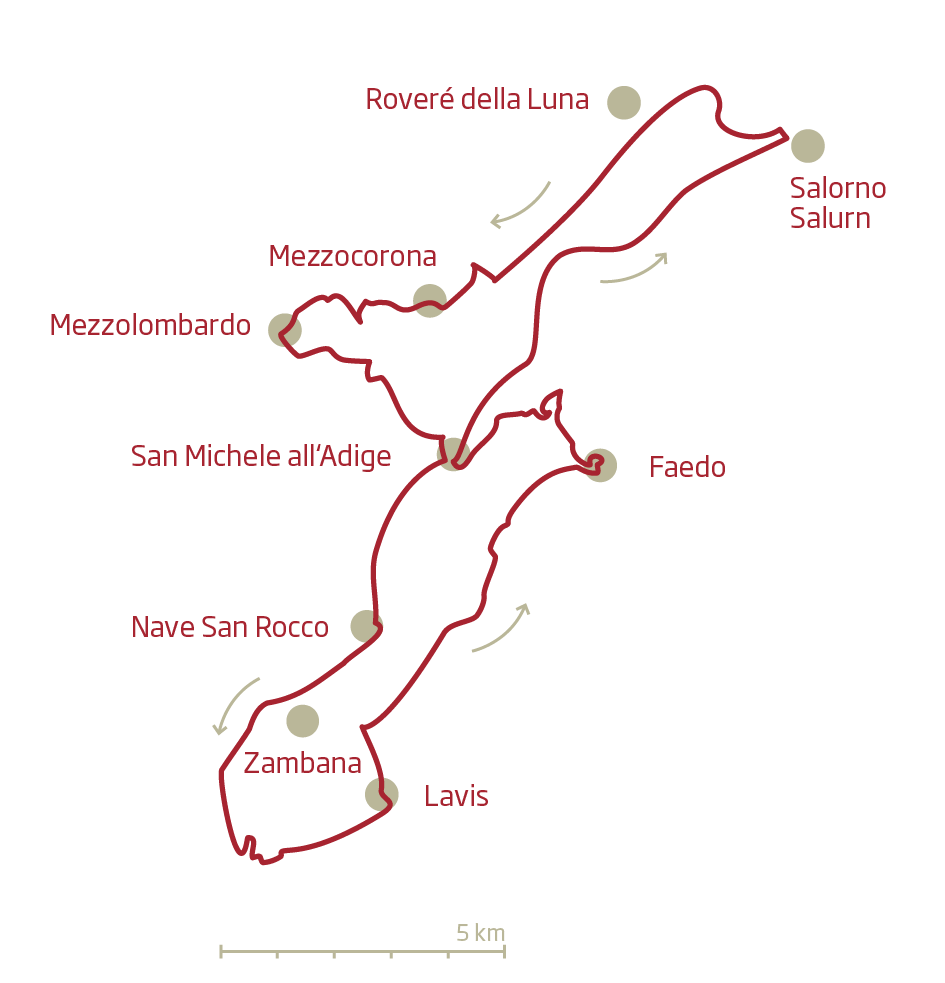 The circular route of the Giro del Vino 50 consists of two loops: the northern one, which is flat and therefore faster, and the southern one, which has climbs and elevation changes but offers more views.
To make the most of it, it is important to follow the route counterclockwise: The signage has been adapted accordingly.
The tour is technically undemanding. Nevertheless, some paths are narrow; if in doubt, dismount. In some places the tour is steep for short sections – no problem for athletes and e-bikers – all others can pause for a moment and push the short distance.
Between Food and Wine, Culture and Vineyards



The Giro del Vino 50 takes you through beautiful wine landscapes, past numerous wineries and architectural treasures, accompanied by the tranquil course of the Adige River.
The complex geology of the area combined with the profound knowledge of local oenologists and distillers produces the renowned wines and grappas of Trentino, which you can taste along the bike tour along with typical local dishes.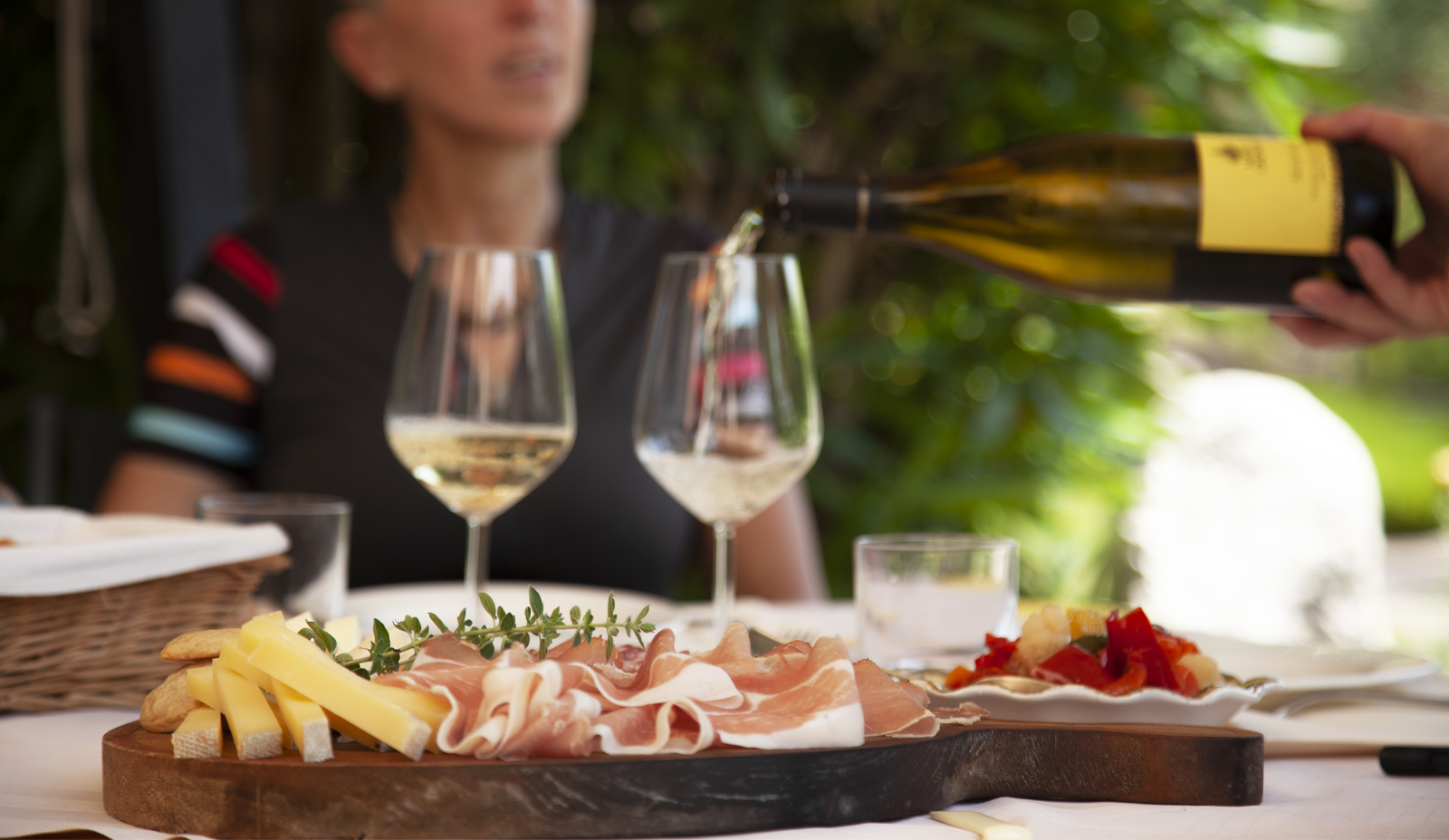 Directions and information boards



Getting lost is impossible! Along the route you will find signposts and information boards with all the information you need to continue your tour, such as nearby attractions and curiosities, information about the immediate landscape around you, and much more.
If you are a wine lover, you will appreciate the remarks about the peculiarities of wine production in the different areas.